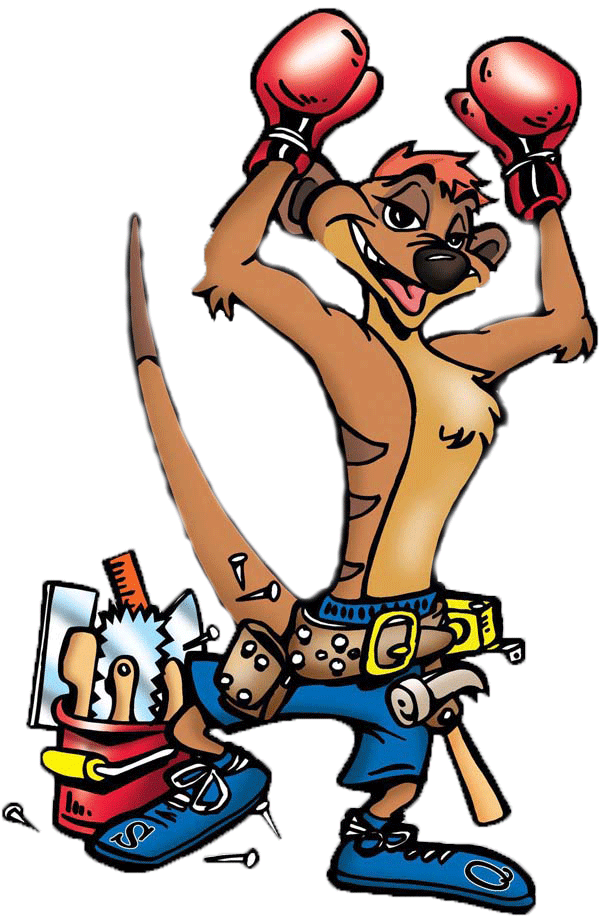 Champion Construction Company
Serving the Greater Coachella Valley Since 2003
Your Premier Construction Company!
General Contractor in Cathedral City
Are you looking for a general contractor in Cathedral City? You want to find the best contractor for the job, and you will also get a good price for quality work. Unfortunately, there are many challenges in finding the right contractor at the right price. In most cases, you will get a turnkey contractor who will charge you for quality work or a less qualified contractor who will give you a budget rate. However, there is a middle ground between these two extremes, and it is entirely possible to find a reputable contractor who will do amazing work for you at a price you can afford.
​
At Champion Construction Company, we understand that the main objective of a business owner is success, financial independence, and autonomy. We believe that something other than that might interfere with them. Champion Construction handles all aspects of general construction projects to help the business owner save time, money and get started. If you want to experience the freedom tranquility in your own backyard with a fire pit, we have skilled fire pit builders for this. We also offer similar construction services for the beautification of your backyards like fountains and swimming pools. We offer an innovative, revolutionary approach to traditional building models to ensure that your project is completed right, on time, and on budget.
So why do we think we're the best for the job?
It is easy to work with us
Despite your best efforts to verify each contractor's qualifications, there will be little indication of how well you and the contractor will get along once the job has begun. Once you've signed the contract and the work has begun in earnest, the last thing you want to know is that the contractor you've hired tends to be unavailable during crucial times or prone to mood swings. Champion Construction Company professionally approaches the potential task and is committed to the planned projects. Your project's successful, timely, and profitable completion is greatly appreciated, and our skills and abilities as a general contractor guarantee nothing less.
Here at Champion Construction, we pride ourselves on helping our clients gain confidence in their business through the construction of their buildings. Champion Construction values ​​the customer's trust in our business above all else. Our clients trust our knowledge, experience, and professional skills that have been nurtured for years. We work closely with our clients to ensure we maintain our hard-earned reputation as a company you can trust and trust to get the job done right, from project planning to completion. An instance for this is you making a request to build a Barbeque Island or an outdoor kitchen for you and trusting us to do a professional job.
​
From the design phase to the last and definitive review of the finished product, we implement quality-control and monitoring measures that ensure that each aspect of our service is of the highest level. We pride ourselves on producing a high-quality product and having satisfied customers.
​
One of our greatest concerns on and off the construction site is the safety of our employees, customers, and future users of the facilities under construction. We appreciate maintaining all required security measures on-site for our safety and ensuring that your construction project is implemented to comply with building safety codes. By putting safety first, we ensure a high-quality product safe for current and future visitors.
​
As part of building a reputation for reliable and professional residential and commercial construction, we have created a team of qualified personnel capable of delivering high-quality work. Having the right skills on the job ensures that our work is done correctly and efficiently. Over the years, we have amassed numerous industry accolades and glowing client testimonials attesting to our value in hiring only the best and brightest to be part of our family team.
​
We strive to keep costs low in this economy while still providing high-quality service. We will work with you to ensure that all materials, processes, and personnel meet your needs at a reasonable cost. As a design-build company, we help keep the total cost of your project to a minimum as the only company that manages your project from design through construction.
​
Champion Construction can handle any project, big or small. We are experienced enough if you want to; build a barbecue island, construct or remodel a swimming pool or other concrete services, you can count on Champion Construction Company.
​
Talk to a Cathedral City General Contractor for Free
At Champion Construction Company, we have a 20-plus years of experience and offer the best services to our community. Having an experienced general contractor on your side can make all the difference, and we'd like to show you what we can do for you.
WHY CHAMPION CONSTRUCTION COMPANY?
BEST PRICE GUARANTEE
Champion Construction Company offers the best prices in the General Contractor in the industry.
HAPPIEST CUSTOMERS
We're proud of our reviews on Yelp, and Google.
EXCEPTIONAL CUSTOMER SERVICE
With bilingual customer support and on-site quality assurance teams, we ensure that your experience is amazing from start to finish.
SOME FREQUENTLY ASKED QUESTIONS
Can you build me a new Swimming Pool or Remodel my existing Swimming Pool?
What does it mean to let the concrete cure and how long does the curing process take?
Specializing in:
Block walls, Patios, Walkways, Driveways, Concrete Foundations, Stamped concrete, Fire pits, Barbecue Islands, and Concrete repairs.